Best lang naar uitgekeken en nu is ie alweer een maand uit. De nieuwe plaat van de Finse band Amorphis. Gaat dat luisteren! Check de review van Angry Metal Guy voor meer.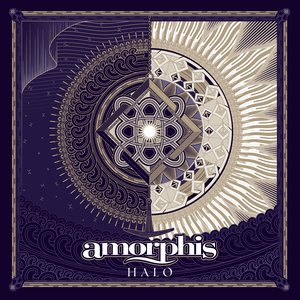 Amorphis
Halo
Northwards
On the Dark Waters
The Moon
Windmane
A New Land
When The Gods Came
Seven Roads Come Together
War
Halo
The Wolf
My Name Is Night (feat. Petronella Nettermalm)
2022
progressive metal
top metal albums of the decade 2020 - 2029
best of 2022
prog metal
Amorphis is toevallig ook nog eens de laatste band die ik live zag, vlak voor Corona in 013 Tilburg. In de blogpost was ik nog hoopvol dat het de eerste van vele zou zijn dat jaar. Dat is niet helemaal zo gelopen. Binnenkort gaat het gelukkig allemaal weer een beetje opstarten. Eerst naar Madrugada en daarna naar Dool, die laatste is geloof ik wel 3x uitgesteld inmiddels. Het lijkt er voor nu iig op dat die gewoon doorgaan. Eindelijk weer een optreden!! Sinds mijn 15e heeft er niet zoveel tijd tussen shows gezeten, bizar.. Let's go!